In my last post from Japan I wrote about how snow are becoming a bit of a rarity in the parts of the Japanese main island Honshu that author Yasunari Kawabata referred to as "snow country" just a generation ago.
That, fortunately, is not the case in the mountains of Akita prefecture a bit further north on Honshu.
After having travelled on a couple of slow trains – a world away from the high speed train Shinkansen – I found myself on a second bus with only me on it climbing those very mountains in the dark, with white walls of snow on both sides of the road, taller than the bus itself.
Being secluded on an altitude of 1,500 meters only adds to the feeling that Tsurunoyo Onsen, dating back to 1638, the early days of Japan's Edo period, is a very special place indeed. Already on beforehand a couple of my Japanese friends had their jaws dropped over the fact that I was lucky enough to get a room at this institution of a hot spring.
And it is impossible to imagine what could possibly make a hot spring experience better than that of Tsurunyo, when laying in its sulphur smelling waters at the nude mixed gender outdoor bath and gazing at the stars a clear and cold winter night.
Next day – forced back into a modern reality – a roaring Shinkansen train took me some 300 kilometers in just over three hours, which included quite a few station stops and a journey through a newly built engineering marvel of an underground tunnel from Honshu to Japan's northernmost island Hokkaido.
Shinkansen now reaches the old port city of Hakodate, one of three ports forced open for "trade" with western countries in the late 1850's, when Japan as a shogunate had been almost totally isolated from the surrounding world for over two centuries. (In 1633, shogun Iemitsu actually introduced capital punishment for any Japanese travelling abroad.)
But, as a port city, central Hakodate's altitude is of course no greater than a couple of meters above sea level, which also reflects on the weather. Even though Hakodate is hundreds of kilometers north of "snow country", it was raining when I left the city.
Rain, my host in Hakodate assured me, is almost unheard of in early February.
(Below are some photos from the last days of my Japan trip. Please note that they are all unedited JPG, and that the edited RAW files will be richer in detail once printed in the travelling magazine that assigned me to do this journey.)
Shinkansen, Japan's outstanding high speed train, heading for Hokkaido from Morioka station.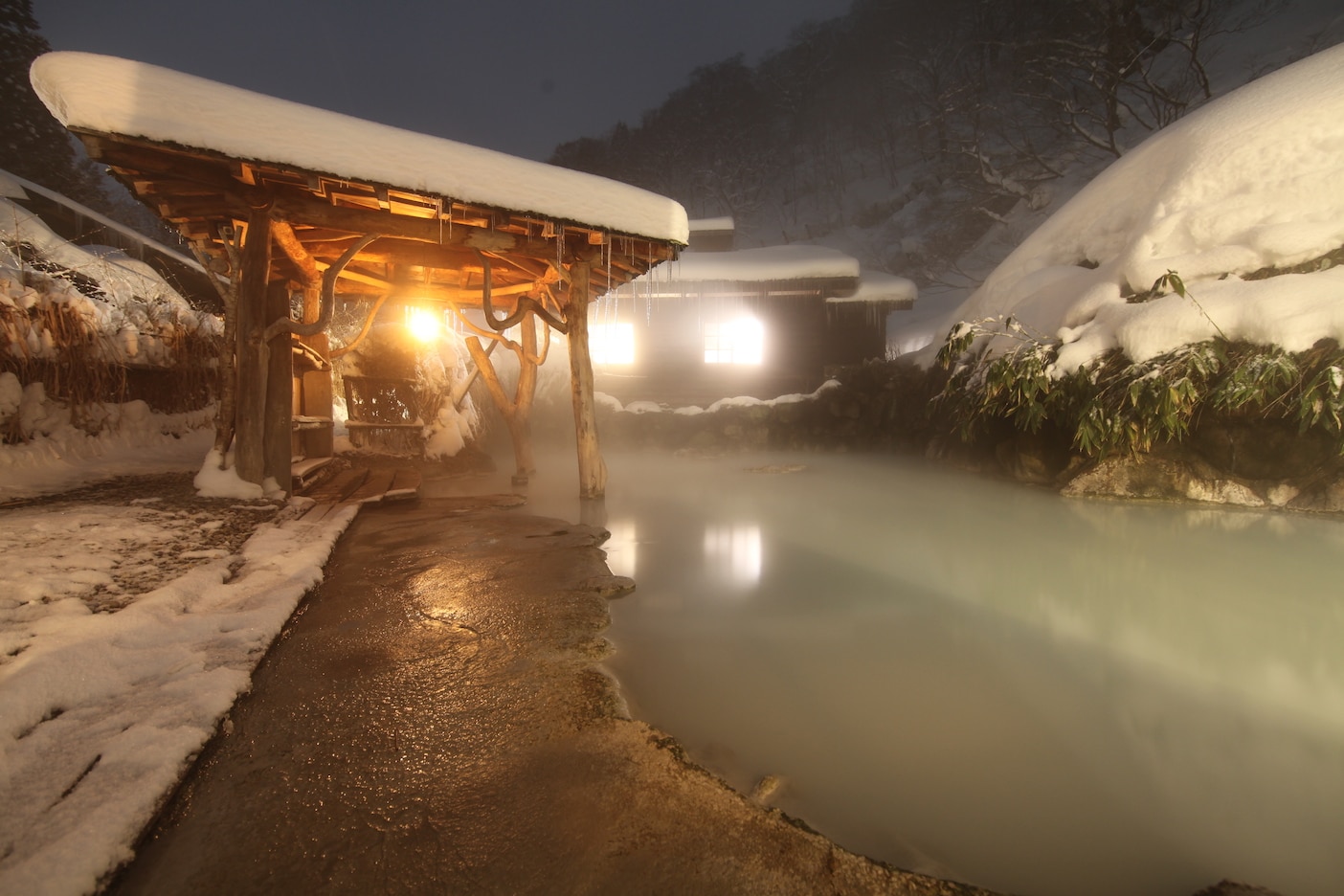 Tsurunoya Onsen, in the mountains of Akita prefecture, is by far the most beautiful hot spring I ever visited.
View at dusk from Hakodate mountain.
A private room at Tsurunoya Onsen with milky, sulphur smelling water.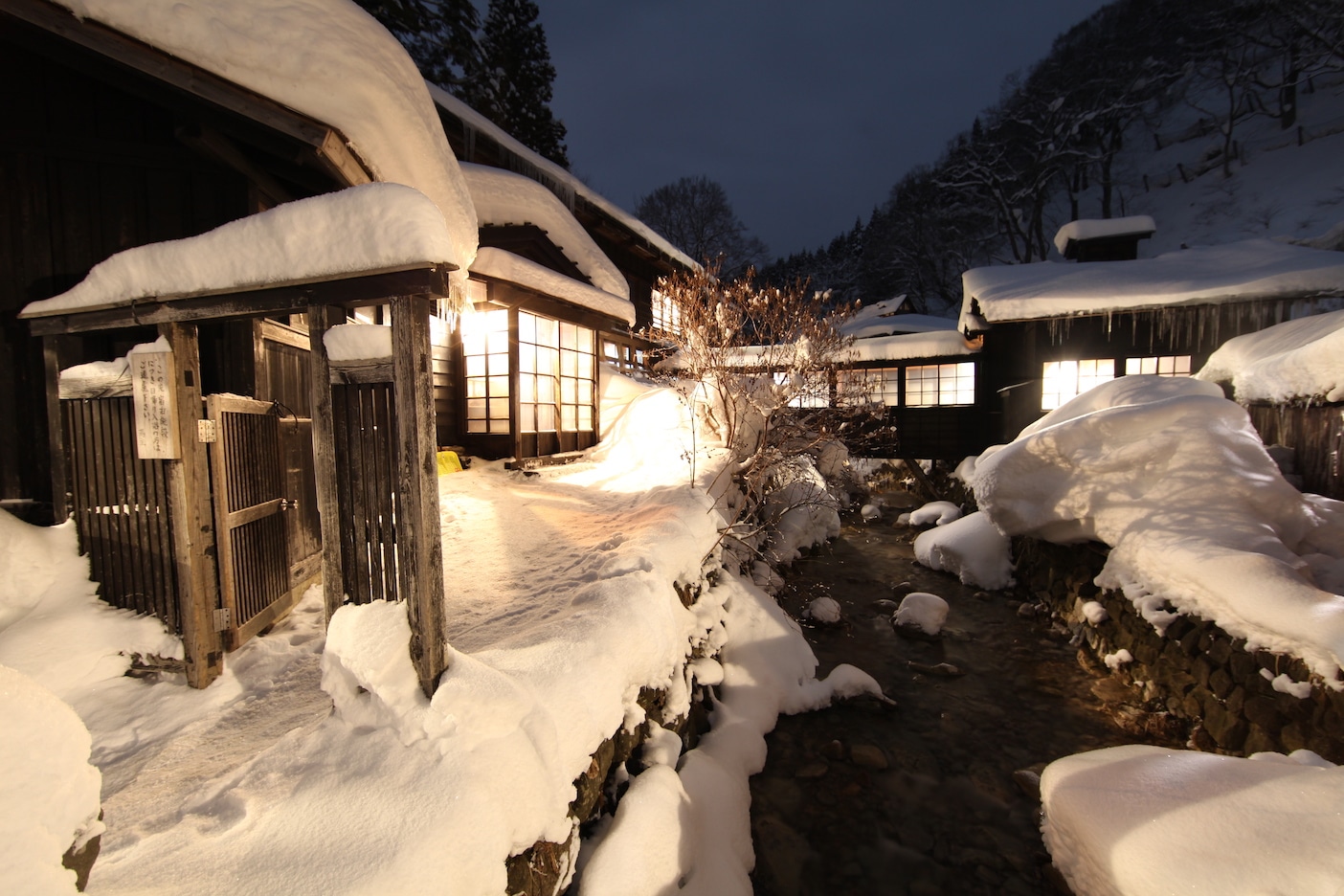 Snow over the peaceful facilities of Tsurunyo Onsen.
Giant hairy crabs for sale en masse at a morning market in Hakodate.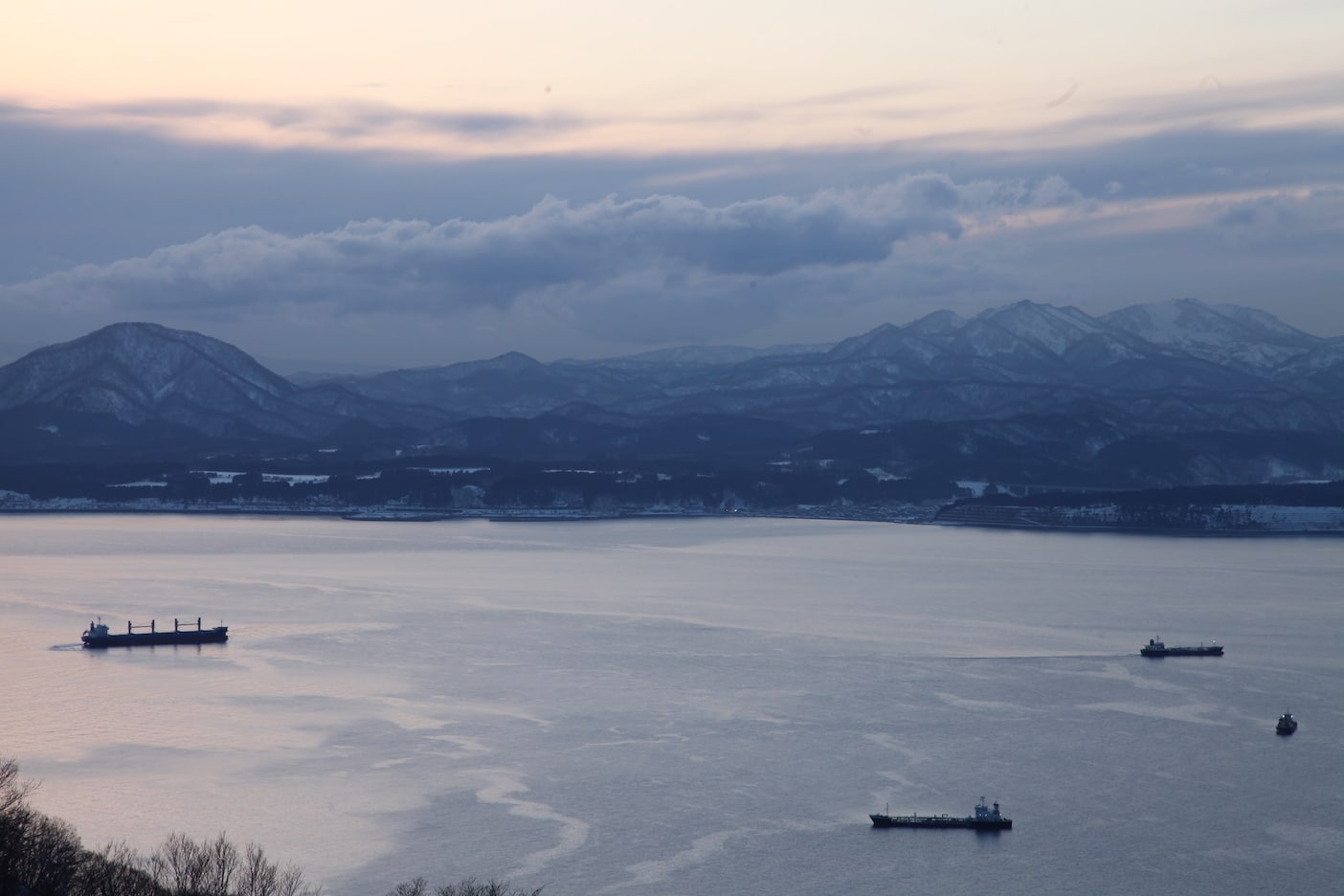 Boats in the waters just outside the historical port of Hakodate.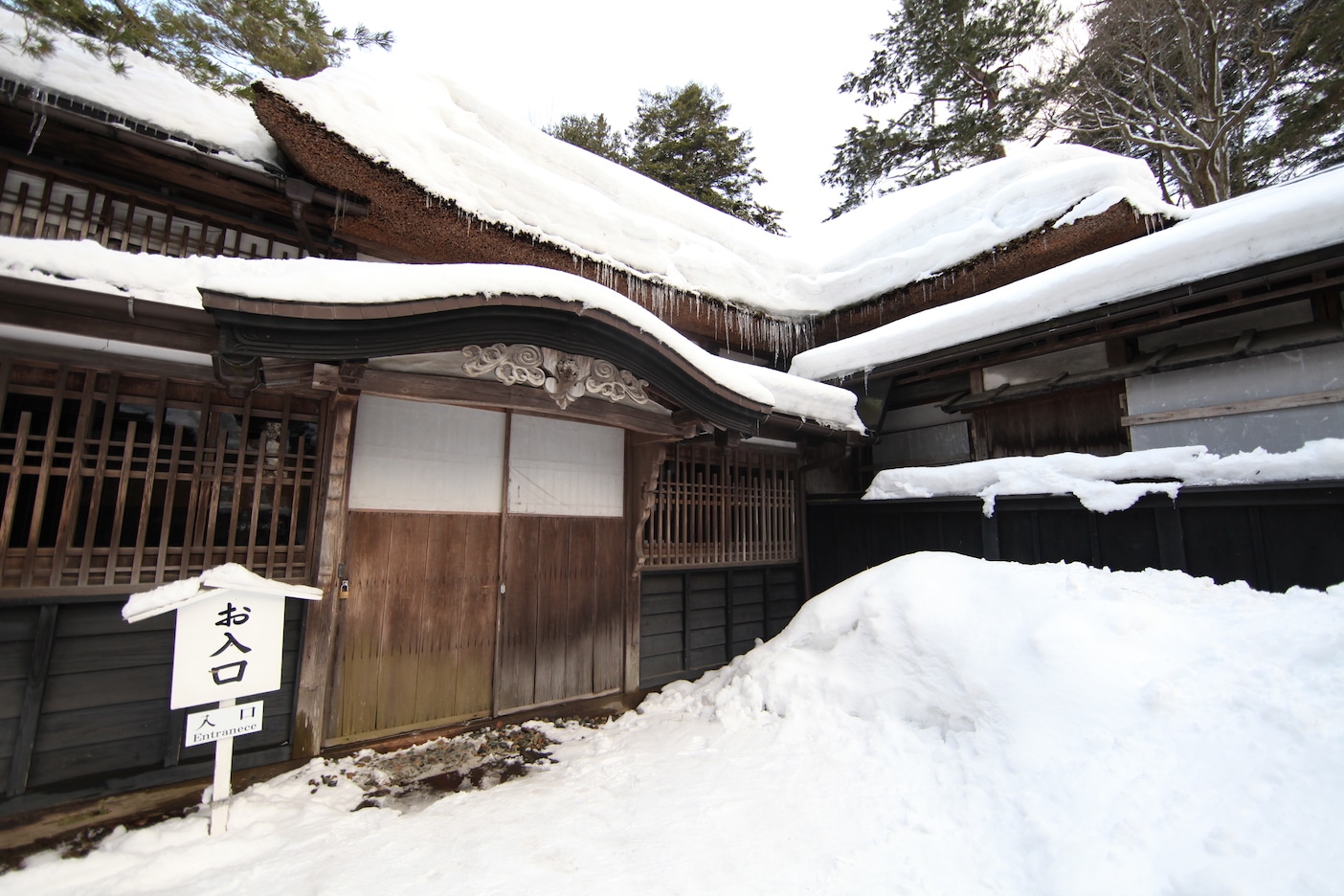 An old samurai house in Kakunodate, now turned into a small but carefully designed museum.
Monkeys enjoying a hot spring session in the botanical gardens of Hakodate.
And just one more photo of the monkeys, because animals, as we all know, are just SO CUTE!